Recommended Google Chrome Extensions For Privacy Protection & Adblock
Worse still, some websites can track your data, sell it to third parties or even infect your device with malware. Avoid such problems easily with a lightweight plugin.
1. Ghostery – Privacy Ad Blocker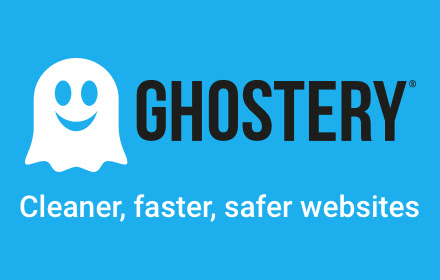 Ghostery is a powerful privacy extension. Block ads, stop trackers and speed up websites.
Block ads
Ghostery's built-in ad blocker removes advertisements from a webpage to eliminate clutter so you can focus on the content you want.
Protect your privacy
Ghostery allows you to view and block trackers on websites you browse to control who collects your data. Enhanced Anti Tracking also anonymizes your data to further protect your privacy.
Customize your display
Ghostery offers multiple displays and insights dashboards so you can see the information that's relevant to you.
New default settings
With Ghostery 8, Enhanced Anti-Tracking and Enhanced Ad Blocking are default settings that deliver a cleaner, faster, and safer browsing experience from the get go. These settings can be adjusted at any time.
Why choose Ghostery?
Ghostery – Privacy Adblocker is a comprehensive privacy protection extension. It's the first to combine the best of blocklist and AI-powered anti-tracking technologies. Enhanced Ad Blocking works alongside Enhanced Anti Tracking to block any ads that would otherwise slip through. Lastly, this powerful extension speeds up pages and improves overall page performance.
2. Privacy Badger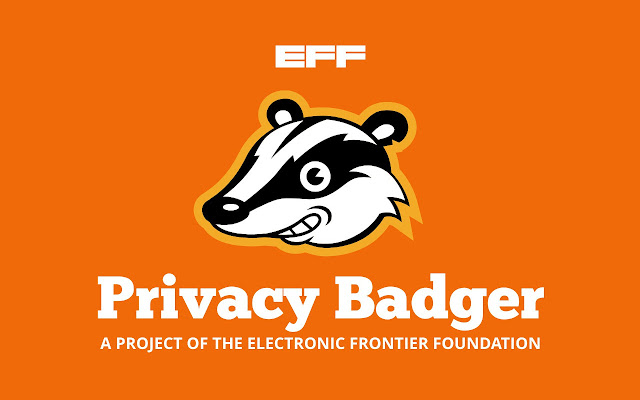 Privacy Badger automatically learns to block invisible trackers.
Instead of keeping lists of what to block, Privacy Badger automatically discovers trackers based on their behavior. Privacy Badger sends the Global Privacy Control signal to opt you out of data sharing and selling, and the Do Not Track signal to tell companies not to track you. If trackers ignore your wishes, Privacy Badger will learn to block them.
Besides automatic tracker blocking, Privacy Badger replaces potentially useful trackers (video players, comments widgets, etc.) with click-to-activate placeholders, and removes outgoing link click tracking on Facebook and Google, with more privacy protections on the way. To learn more, see our FAQ at https://privacybadger.org/#faq
To get help or to report bugs, please email [email protected]. If you have a GitHub account, you can use our GitHub issue tracker at https://github.com/EFForg/privacybadger/issues
3. WOT Website Security & Privacy Protection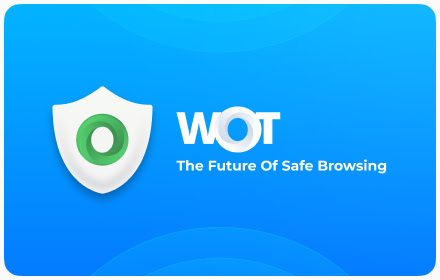 Stay safe while browsing the web with WOT, the best multi-platform security service with real-time alerts.
Ever wondered how to check if a website is safe? Our community of over 140 million people has your back.
Download WOT for your browser to feel secure and stay protected while you search, shop and surf the web.
While you search, WOT's extension will warn you when you are about to visit malicious sites, encounter scams, phishing, rogue web stores, dangerous links, and more.
Safety badge icons are displayed next to your search results, social media pages, emails, and other popular sites to help you make informed, safe decisions online.
Website reputations are determined by combining advanced algorithms from millions of user reviews
Think of WOT like your Personal Antivirus Assistant. We offer 24/7 preventive services so that you won't become subject to viruses and cyber-attacks. Whether you are entering a suspicious website or receiving a suspicious email, WOT has your back.
4. Web Threat Shield

Keeps you safe when browsing the web by identifying and blocking dangerous websites.
The Internet can be a scary place. Wouldn't it be great if you could tell which sites were dangerous before it was too late? Now you can with the Webroot® Web Threat Shield.
The Webroot Web Threat Shield offers top-of-the-line defense against cybercrime while browsing the internet. It warns about unsafe websites before you click, and automatically blocks bad ones trying to install viruses and malware on your computer. You'll have peace-of-mind knowing personal information like passwords and credit card details are safe.
The Webroot Web Threat Shield also provides up-to-the-minute data about website reputations and real-time protection against phishing sites.