Recommended Google Chrome Extensions For YouTube Platform
YouTube extension can provide you with a wealth of additional features and insights. From advanced video player settings to detailed analytics, these extensions can enhance your viewing experience.
1. vidIQ Vision for YouTube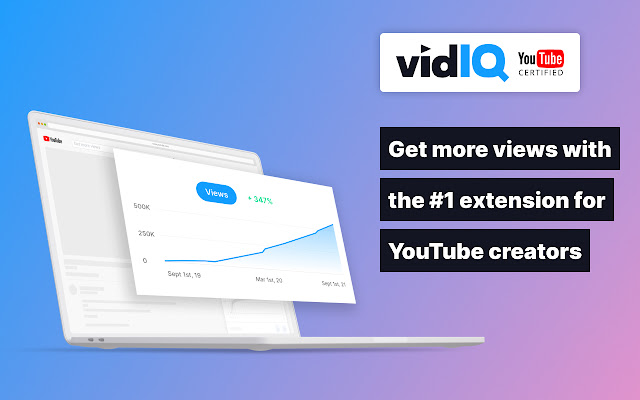 Uncover the secrets to success behind your favorite YouTube videos.
Do you want to know how to get more YouTube views, or discover the secrets to success behind your favorite YouTube channels and videos? vidIQ Vision for Chrome is a suite of powerful tools that every creator need access to if they want to build their audience on YouTube.
Whether you're a content creator, digital-first publisher, or a community or marketing manager you need to know:
What makes 'Related Videos' related?
How do videos get ranked in Search?
Where do 'Recommended Videos' come from?
What does good YouTube SEO look like?
How does social media fit into audience development?
What's REALLY trending on YouTube
What content your audience is searching for
What content to double down on to get more YouTube views
2. Return YouTube Dislike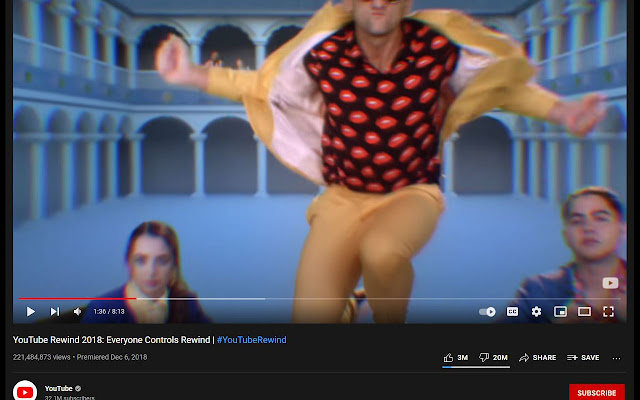 Returns ability to see dislikes.
Return YouTube Dislike restores the ability to see dislikes on YouTube.
Starting December 13th 2021, YouTube removed the ability to see dislikes from their API.
This extension aims to restore power to users by using a combination of archived like and dislike data, as well as the likes and dislikes made by extension users to show the most accurate ratings.
Currently has almost a billion videos data stored before December 13th, 2021
Actively growing and keeping up to date with uploads after December 13th, 2021
The more users that use the extension, the more accurate it will be
Unpopular videos uploaded after December 13th, 2021 may have less accurate data shown than more popular videos.
This extension is currently in an active development phase, so if you experience any issues, don't hesitate to report them on our GitHub page or in our Discord server.
3. Adblock for Youtube™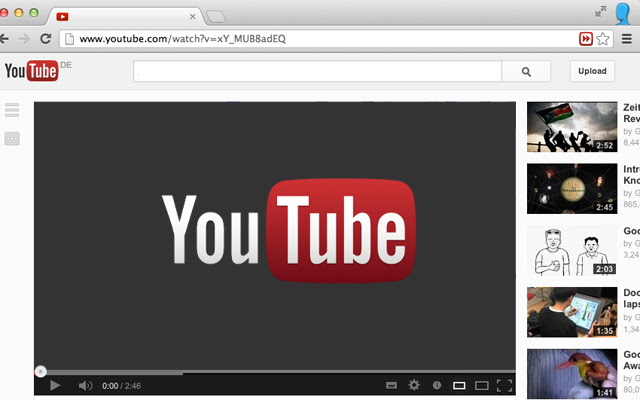 Adblock for Youtube™ is a content filtering and ad blocking browser extension which blocks all ads on Youtube™.
It allows users to prevent page elements, such as advertisements, from being displayed. Banner, Ad-Clips or even preroll ads you usually see before the actual video on Youtube are blocked by this extension.
blocks ads, banner and popups
blocking of ads on external sites which load Youtube
prevent preroll ads from loading on Youtube
you can also remove annotations from videos and musics (see options page).
loads videos and YouTube website faster.
4. Looper for YouTube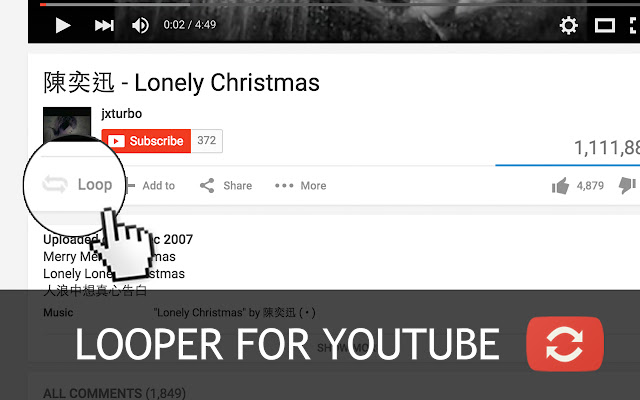 Have you ever wanted to watch to the same video on the YouTube™ without pressing replay button every time at the end of the video? With Looper for YouTube you will get a loop button under the YouTube player. After you press the button, video will repeat itself infinitely.
Able to set default auto loop on every video
Able to set loop in a portion/range
Able to set loop how many time you want
Uses Content Script without background page >> means less memory used
Able to use keyboard shortcut 'P' to start loop
Set "&loop=10" in url to start loop for 10 times
Set "&start=00:10&end=01:00" to start loop from 10s to 1 min
When loop button pressed playlist auto-play will be disabled
Able to set "continue the playlist" after loop number of times
Match latest (2022) YouTube style, (Material YouTube and YouTube Gaming)
Translation display according to YouTube language