How to Download Chrome Extension with A Free CRX Extractor?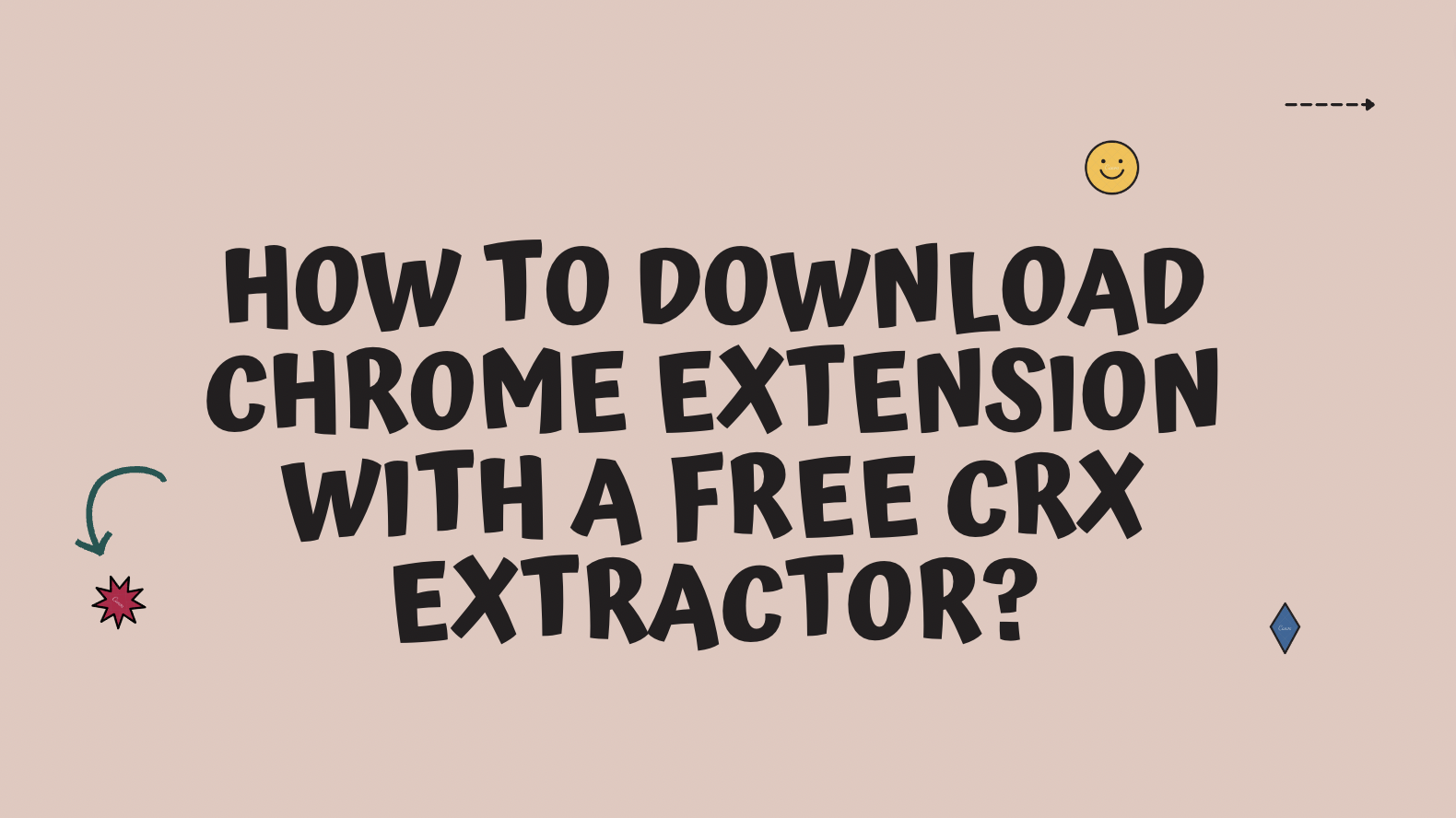 Why use a Chrome extension?
Chrome is the most popular type of browser because of its myriad of advantages that make it so popular with users. Advantages include:
Fast speed - Chrome is equipped with a V8 JavaScript engine, and can also load web pages faster by using the WebKit open source rendering engine;
Simple structure - Chrome provides users with an extremely clean and simple Interface and friendly user experience. Users can set their favorite theme for the Chrome browser;
Security Alerts - Chrome keeps users' devices safe with its built-in malware and phishing protection, when you try to visit suspicious sites before The user is prompted with a warning message to help the user rule out spam.
Privacy protection- Chrome allows users to independently process browsing records and cookies, which can be cleaned up in batches;
Plug-in features are rich-Chrome browser provides developers with the ability to upload small tools developed by themselves Approved gadgets can be downloaded and used by users, which are now called plug-ins.
Chrome plug-ins are rich in variety and are very adaptable to the browser. Users only need to click the plug-in button in the browser navigation bar to enable/disable the plug-in. Many powerful plugins have tens of millions of users.
Why do I need to download the CRX file of the Chrome extension?
As we all know, tDue to certain restrictions, not all users of the Chrome browser can use it directly. In countries such as China, their networks do not allow direct access to Chrome; or some plug-ins have been removed from the Chrome store. To download them, you need some help. useful tool
Actually, a Chrome extension is a CRX file, and the only perfect way to bypass the Chrome Web Store to download an extension is to use a CRX downloader to directly download the extension's CRX file and then embed it into the browser.
How to download the CRX file of the Chrome extension?
First of all, we need to find a reliable and safe CRX downloader. Extensiondock is a CRX downloader that can be used for free. We will use this tool to demonstrate: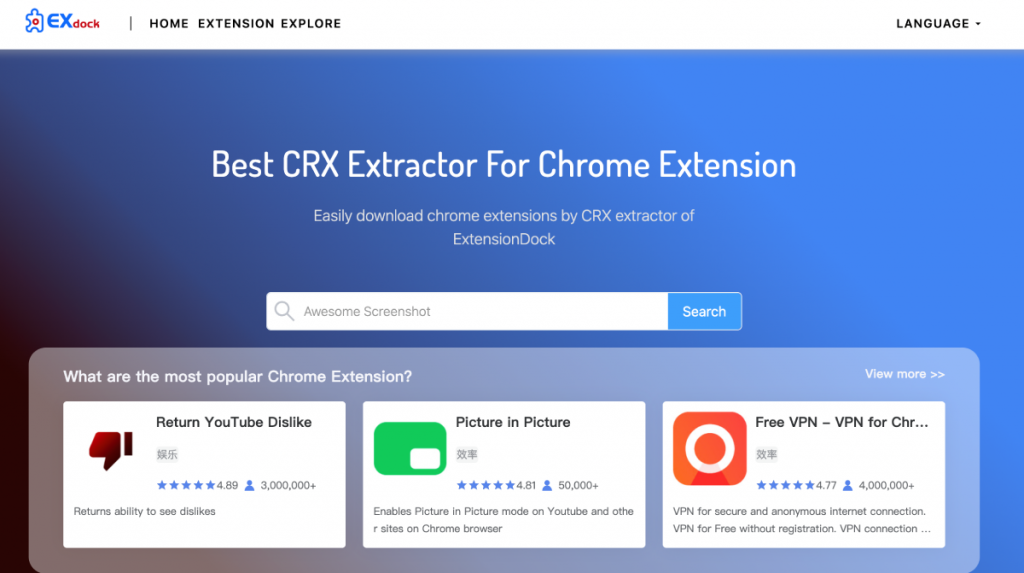 Step 1 Enter the extension downloader of Extenisondock, enter keywords in the input box on the page to search for the name/category/URL of the Google extension you want to download, and find what you want in the relevant extensions provided.
Suppose we need to download a screenshot tool extension, we can enter the name of a screenshot extension in the input box and click Search, find the extension we want to download and click the [Download] button;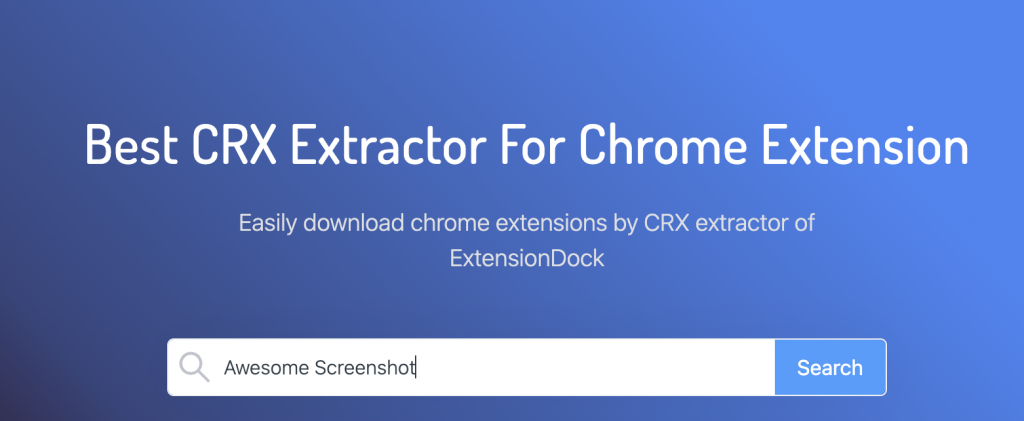 Step 2 After the Chrome extension is installed, enter the following link chrome://extensions in the address bar of the browser or enter [Menu > Settings > Extensions] from the settings, and then open the developer mode.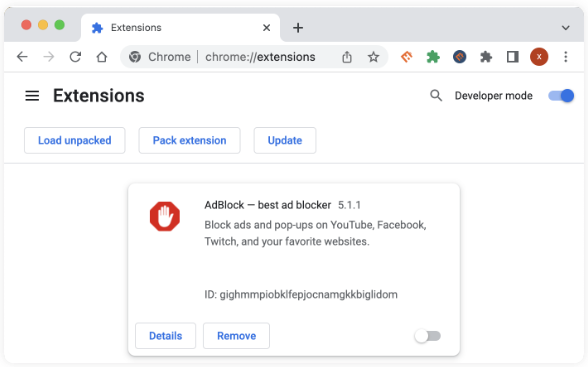 Step 3 Open the folder where the CRX file is saved, then drag and drop the CRX file to the Chrome interface, select [Add Extension] to complete the installation.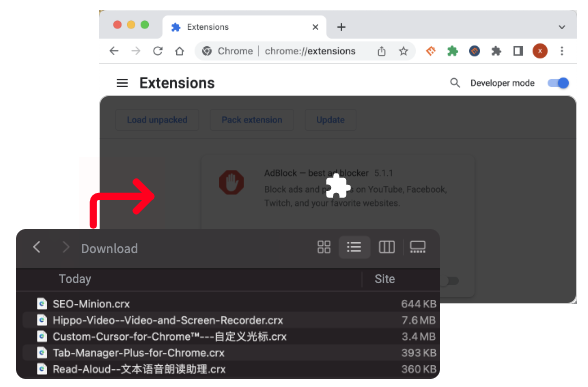 The above is the method of using the expansion dock to install the Chrome extension to the user's browser as a CRX file. I hope it will be helpful to everyone~