How to download crx file from chrome store?
When we use Google plug-ins, we usually download them directly, but sometimes we don't want to be affected by subsequent plug-in updates. We can download the plug-in to the computer. The plug-in is a .crx file. How to download it?
CRX files are often referred to as google chrome extension files. CRX extension files can be installed offline on the Chrome browser. With the Chrome extension downloader, you can download and install Google extensions without logging into the store.
CRX files are saved in a compressed format and contain executable programs. The source code of the CRX file for parsing is available through the Chrome plugin downloader. Plus, you don't need to worry about someone knowing that you downloaded the CRX of the Chrome extension, the Chrome extension downloader will do the download for you.
Recommend a very convenient website to download plugins: https://extensiondock.com/
1.Download extension CRX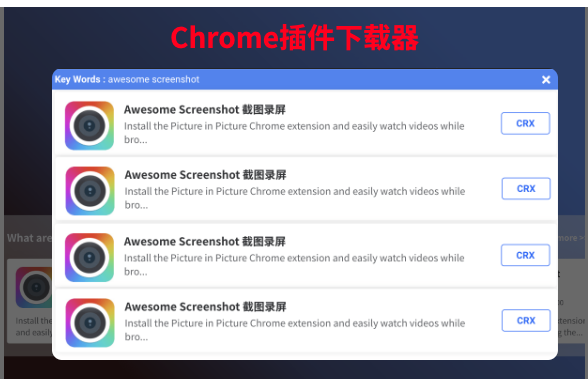 Try keyword search to find relevant extensions quickly by CRX Downloader. Then download crx file in this webpage.
2. Open developer mode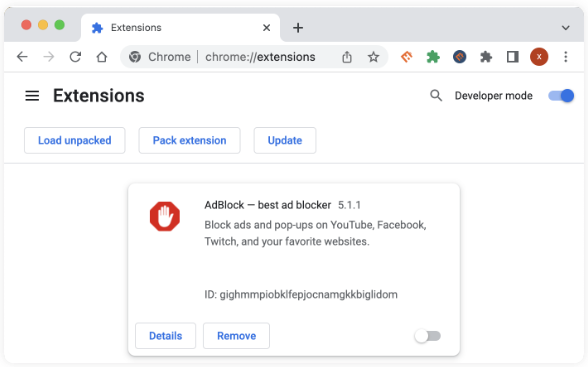 You need to open the tab extensions with URL chrome://extensions or Menu > Settings > Extensions. And open developer mode.
3. Install CRX file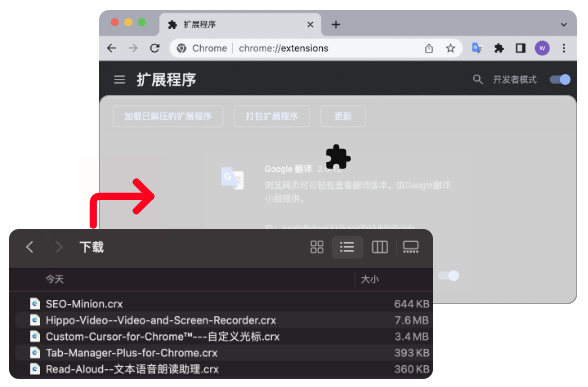 Go to the folder in which you downloaded & saved CRX file. Then drag-and-drop the CRX file into Chrome and the installation starts.