Best CRX Extractor to Safely Download Google Extension
The .crx file is called a Chrome extension file, and it is a file format saved locally by the Google Chrome plug-in. Many users who cannot directly log in to the Google Store or want to install Chrome extensions that do not exist in the Google Store on their own browsers need to use CRX Extractor.
With the CRX Extractor, you can download and install and use Google extensions without having to log in to the store.
CRX files are saved in a compressed format and contain executable programs. With CRX Extractor you can get the source code of the CRX file ready for parsing. Also, you don't need to worry that someone will know that you have downloaded the CRX for Chrome extension, CRX Extractor will do it for you.
Which Best CRX Extractor Can Download Chrome Extension?
crxextractor.com
crx4chrome.com
standaloneinstaller.com
fordownloader.com
The above five CRX Extractors can all download Chrome extensions and ensure the safety of your device. Below I'll use extensiondock.com as an example to illustrate how they work.
How To Install CRX File in Chrome?
Install CRX file which downloaded by CRX Extractor is a way to bypass the filter, which can effectively let you avoid the blockade of the country or enterprise.
Step 1 Download extension CRX
Try keyword search to find relevant extensions quickly by CRX Downloader. Then download crx file in this webpage.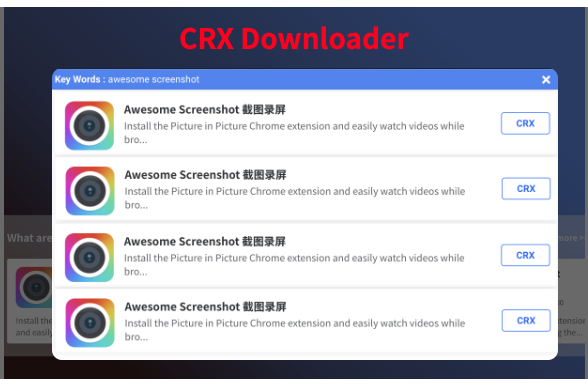 Step 2 Open developer mode
You need to open the tab extensions with URL chrome://extensions or Menu > Settings > Extensions. And open developer mode.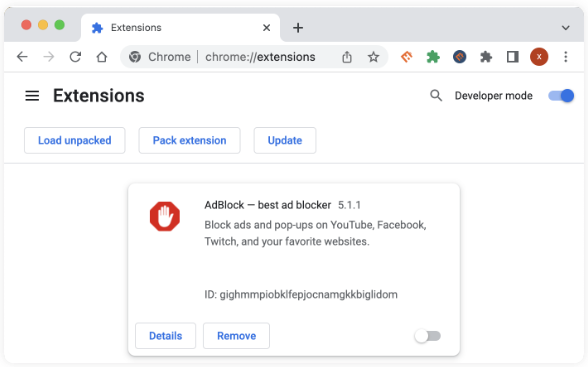 Step 3 Install CRX file
Go to the folder in which you downloaded & saved CRX file. Then drag-and-drop the CRX file into Chrome and the installation starts.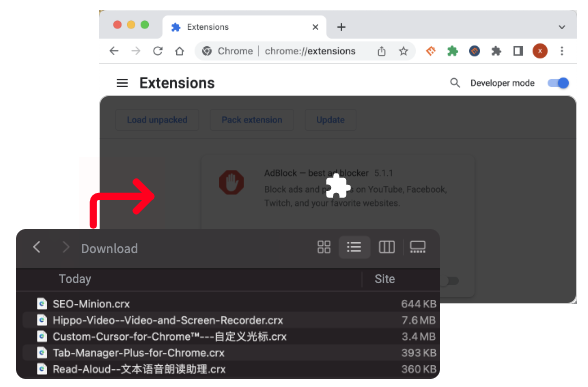 Conclusion
Above are the 5 recommended CRX Extractors for you and how to use them. Hope this answers your questions about installing Chrome extensions and loading CRX files in Google Chrome. If you think this article has helped you, please share it with your friends or family.